Welcome to dung orthodontics
Your Local Honolulu And Aiea, HI Family Orthodontist
With locations in Honolulu and Aiea, Dung Orthodontics provides children, teens and adults with outstanding orthodontic care. We have a commitment to community service to the island of Molokai for past 35 years. Orthodontists
Dr. David Dung
and
Dr. Kaitlyn Tom
are your local Board Certified orthodontic specialists offering state-of-the-art technology including: 
modern metal braces
, clear braces, and 
Invisalign
.
What Makes Dung Orthodontics Different?
Our team works together to create a positive experience for each of our patients and their families. Dr. Dung, Dr. Tom, and their team are uniquely able to care for patients of all ages! Fun, lighthearted, warm and inviting our practice offers the perfect environment for patients to relax and enjoy their treatment.
Started by Dr. Dung's father, David KH Dung in 1960, Dung Orthodontics was one of the first orthodontic practices on Oahu and has served the islands for generations. Dr. Dung and Dr. Tom have made it their mission to continue this legacy for generations to come.
Our practice utilizes the most advanced diagnostic and treatment techniques available today, and we are always working hard to stay on top of the latest advancements.
We strive to make orthodontic treatment accessible by offering flexible financing and affordable treatment options. 
Meet Dr. David Dung And Dr. Kaitlyn Tom
Passionate about their work as orthodontists, Dr. Dung and Dr. Tom strive to provide patients with a unique experience by providing a variety of treatments including Invisalign the "braceless" alternative to straightening teeth. As leaders in their community, Dr. Dung, Dr. Tom, and their team donate much of their time to supporting local schools and organizations in the Honolulu and Aiea area – and most of all, their patients!
Schedule Your Orthodontic Appointment With Us!
When you're ready to take the next step toward orthodontic treatment, please contact us at (808) 941-5241 for your complimentary orthodontic evaluation.
Get ready to start smiling!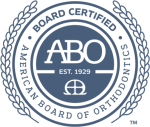 Dr. David Dung and Dr. Kaitlyn Tom were both raised in Honolulu, HI. Together, they are committed to providing excellent orthodontic care and friendly service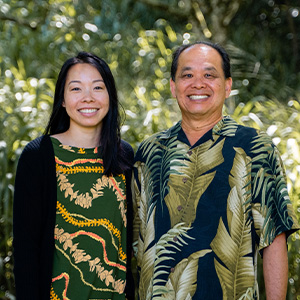 Dr. Dung is a diplomate of the American Board of Orthodontists, a step beyond typical orthodontic schooling.
We offer a variety of payment options to meet your needs, including no-interest financing.
We create a custom treatment plan based on your unique smile and lifestyle.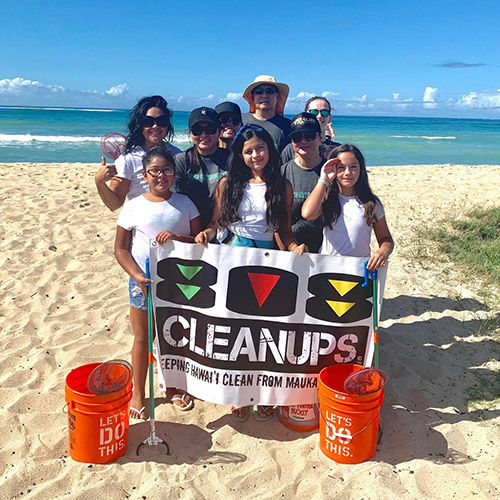 Uniceorn
★★★★★
We were visiting from Australia and my son had an issue with his braces. The team were amazing and were incredibly helpful and very welcoming. Highly recommend them
M Liu
★★★★★
Great service, friendly staff. Can assist with all your orthodontic needs. They also do Invisalign.
Madhuri Bomma
★★★★★
They are amazing… highly recommend..Very good staff and very professional.
michelle pierce
★★★★★
I don't have the words to describe how thankful I am to Dr. Dung and Sheena and staff! I'm here from Yokosuka, Japan for a medical procedure. I needed help with my retainers and due to the holidays and other reasons, I couldn't see an orthodontist soon enough. I called Dr. Dungs office and Sheena was AMAZING. She kept me calm and when I came in, they helped me right away. The location is great and parking is easy as well. Thank you Dr. Dung and office Ohana for helping me.
John Guarienti
★★★★★
Absolutely great.
Seth Campbell
★★★★★
Was visiting from Washington state and the retaining software for my braces had degraded and snapped on two of my teeth. After calling around and getting several quick and apologetic denials for an emergent visit from other local orthodontists, Dr. Dung was able to squeeze me in. The visit was timely and the staff and hygienist were helpful and courteous. If I lived on Oahu I would have made them my orthodontist for sure.
Chris Spohr
★★★★★
Dr. Dung has been exceptional and his entire team's service has been fantastic. I started my braces with another orthodontist and was at risk of losing teeth. Dr. Dung patiently and professionally helped my teeth get back on the right track. The staff are also super nice and gentle. The receptionist always sounds warm and welcome.
Amy Spohr
★★★★★
Dr. Dung is fantastic! I am a tourist to Hawaii and my braces broke. He squeezed a slot for me on the 2nd day and his 1st question to me was "how can I make you comfortable today?"
Holly
★★★★★
We are traveling from the mainland and our daughter had some ortho work on her braces 2 weeks before our vacation started. Long story...to the short version, her teeth shifted (as they were supposed to) but it caused the upper left wiring (back molars) to poke out and was tearing up the inside of her cheek.We still have a week here and a person can only live on smoothies for so long. I did a google to find an ortho near by (plus with already great reviews) and we found Dr. David Dung. I called, they were very nice and willing to see her right away. So off we went and Dr. Dung redid her wiring and put new bands and then trimmed the jagged end. He even came out to talk with me directly and in the end, wished us well for the rest of our vacation. Great staff, great doctor, great experience. We need more people in our society like this. "Thank you Dr. Dung and staff!"
Sunita Kapoor
★★★★★
Dr. Dung and the staff are very friendly and professional. Dr. Dung is very knowledgeable and experienced ortho and a kind human being. We were vacationing in Waikiki and my son's braces started bothering him. He not only accommodated us on his busy Saturday to fix the problem also checked his braces for other possible issues. Very thorough in his work. Thank you so mych Dr. Dung! I am obliged. Please visit us if you ever happen to come to Houston.
Shyleen Inouye
★★★★★
I highly recommend Dung Orthodontics. Dr. Dung is very thorough he has done amazing work on my son and I. The staff is awesome and very helpful especially Colleen and Lee.
Briana Eulitt
★★★★★
We love Dr. Dung and his staff. Great place.
Jodie Samer
★★★★★
Absolutely awesome. The staff and Dr. Dung are very friendly and informative. They always explain the process and procedures thoroughly, make the children comfortable and unafraid, and are always willing to take the time to answer any questions during and between visits. The office offers numerous financing options and can work with whatever medical or Flex spending plans. Besides having two locations to get services at they also provide various orthodontic supplies for purchases at very reasonable prices.
Li li (lianalovesvideogames)
★★★★★
I love Dr. Dung's! Him and his staff are very comfortable with his patients, all the while he knows how to get the job done. They all really do care a lot about fulfilling their job properly and in the best way possible. I highly recommend him and his staff! Don't be afraid to make friends with the Aunties and Dr. Dung himself; it'll make journey to straight teeth worth wild and super fun as well!Love you Aunties and Dr. Dung!
Brianna Dung
★★★★★
Although he is my dad I highly recommend him. I come by the office sometimes and I see how he makes personal connections with his patients asking how they're doing and talks story with them. Without a doubt his patients love him. He is very dedicated to his work and doesn't hesitate to go in on days he is off to help a customer in need. He is an amazing orthodontist and an even more amazing father and I am very proud to be his daughter.